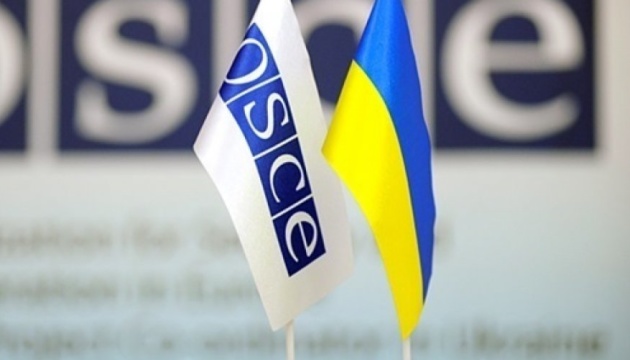 OSCE urges to ensure safety of journalists in Ukraine
OSCE Representative on Freedom of the Media Harlem Désir has called on the Ukrainian authorities to ensure safety of journalists in the country.
"The safety of media workers remains fragile in Ukraine and I urge the authorities to put an end to impunity for all attacks on journalists, by effectively and promptly completing investigations and prosecuting instances of unwarranted interference. Journalists should work in an enabling environment free from fear of violence and intimidation," Désir said during a visit to Kyiv on Friday, October 20, Ukrinform learned from the headquarters of the organization.
Désir stressed that the cases of Ukrainian journalists Roman Sushchenko, arrested in Moscow, Mykola Semena, recently convicted in Crimea, Stanislav Aseev, detained in Donetsk, and developments around the Strana.ua news portal and its journalists remain in the focus of his attention.
In the course of the visit, the OSCE representative also met with Roman Sushchenko's wife, Angela Sushchenko, and ensured his support in efforts aimed at the journalist's release.
In addition, he raised concerns regarding the journalists Narzullo Akhunjonov and Fikret Huseynli, recently detained in Ukraine upon extradition requests by Uzbekistan and Azerbaijan, respectively. Désir asked the authorities not to extradite the two journalists as they might face unfair treatment and persecution for their critical reporting.
In his discussions with authorities, Désir further discussed the need to respect the work of foreign reporters and other media actors by balancing security concerns with respect of freedom of expression and freedom of the media.
The Representative met with Foreign Minister Pavlo Klimkin and other senior governmental officials, including First Deputy Minister of Information Policy Emine Dzhaparova and Deputy Interior Minister Tatyana Kovalchuk. He also met with representatives of a number of civil society and media organizations to discuss media freedom issues in Ukraine and areas where his Office can provide assistance.
ish