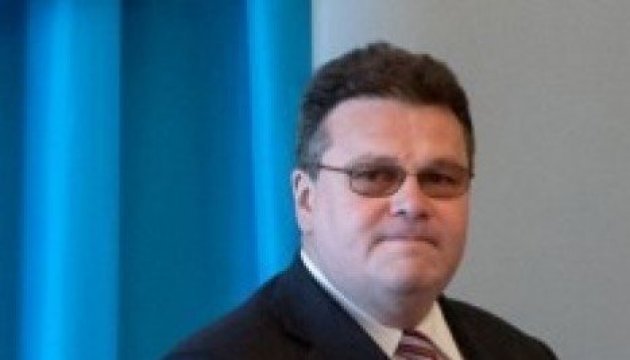 Revision of Association Agreement with Ukraine unrealistic - Linkevicius
Lithuanian Foreign Minister Linas Linkevicius has said that the revision of the Association Agreement between Ukraine and the EU is unrealistic.
He said this, while commenting on statements made by Budapest, Radio Free Europe/Radio Liberty reports.
"I think this is unrealistic and this will not happen, because we have a consensus on Ukraine and the Association Agreement," the minister said.
He expressed confidence that such issues should be considered in a bilateral dialogue and that that Ukraine was open to such dialogue.
"In my opinion, the issues of third countries should not be 'wedged' into a general European position. They should be considered in a bilateral dialogue, and as far as I know, Ukraine supports such a dialogue, as well as consultations with the Venice Commission, which is very important. And if there are any problems or remarks, Ukrainians are ready to cooperate. Therefore, these issues… cannot be put on the general agenda of the European Union," Linkevicius said.
As reported, relations between Hungary and Ukraine have recently escalated due to Budapest's criticism of the new Ukrainian law on education, in particular, its article on the language of instruction. Hungary, in particular, promised to block all European integration initiatives concerning Ukraine in the European Union. Budapest also threatened Kyiv with EU sanctions due to this law and the revision of the Association Agreement between Ukraine and the European Union. At the same time, Brussels and EU institutions say that they are skeptical about these latest threats.
Ukraine stresses that the language article of the law on education corresponds to European practices, and the law itself is a law of equal opportunities for all students of which representatives of minorities were deprived until now due to poor knowledge of the state language. In addition, this article was sent for expert review to the Venice Commission of the Council of Europe.
op