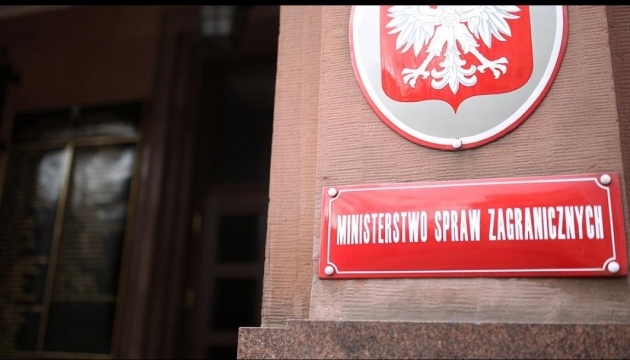 Poland opposes revision of Association Agreement between Ukraine and EU
Warsaw opposes the revision of the EU-Ukraine Association Agreement and will urge Kyiv and Budapest to resolve the educational problem through dialogue, the Polish Foreign Ministry has reported.
"Poland does not see the possibility of reviewing the Association Agreement or the agreement on a deep free trade area with Ukraine. The Polish side will encourage partners from Hungary and Ukraine to resolve the controversial issue of the law on education through dialogue, taking into account respect for the rights of national minorities and taking into account international and bilateral agreements," the ministry said in response to a request from an Ukrinform correspondent.
The Polish Foreign Ministry noted that the methods of teaching the Polish language in Ukraine were somewhat different than the study of Hungarian.
"At the same time, we inform that the Polish ministries for foreign affairs and education closely monitor the issues of the impact of the relevant law on Polish education and are in constant contact with Ukrainian partners," the ministry said.
The statement notes that in this context Ukrainian Education and Science Minister Lilia Hrynevych is to meet with representatives of the Polish minority in Ukraine tentatively on October 26.
The document states that Poland attaches great importance to the study of the Polish language, not only in Ukraine, but in any country where the Poles live.
As reported, Hungary is demanding to review Ukraine's Association Agreement with the EU, because Ukraine, in the opinion of the Hungarian side, violates the provisions of the agreement, restricting by the new law on education the right of national minorities to study in their mother tongue. At the request of Budapest, this issue was included in the agenda of a meeting of EU foreign ministers, which will take place in Luxembourg on Monday.
The Foreign Ministry of Estonia, the country currently holding the EU presidency, opposed the revision of the Association Agreement with Ukraine.
op