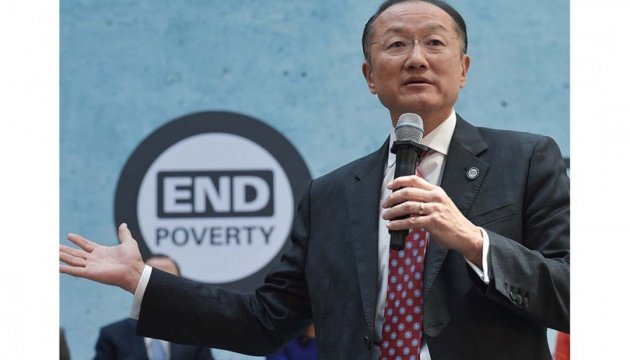 Finance Minister Danyliuk: World Bank president to visit Ukraine next month
World Bank President Jim Yong Kim will visit Ukraine in November to discuss the issues of key reforms being carried out in Ukraine.
Finance Minister of Ukraine Oleksandr Danyliuk said this following the meetings with the IMF leadership in Washington on Sunday, an Ukrinform own correspondent reports.
"I met with the World Bank Vice President [Cyril] Muller. It was a continuation of my meeting with the World Bank president in spring, when I invited him to visit Ukraine. He accepted this invitation. And we're preparing this visit for the next month," the Ukrainian finance minister said.
He stressed that the visit of the World Bank president to Ukraine is "symbolic and important".
Danyliuk also informed that the main topics of the talks will be the issues of the World Bank's support for the key reforms in Ukraine. "These include the spheres of healthcare, education, energy and land reform, which is about to be approved," Danyliuk added.
iy