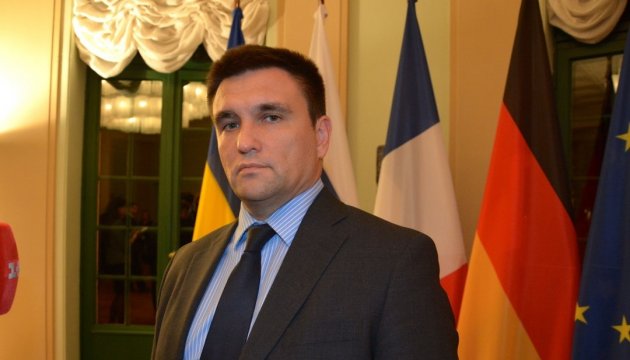 Klimkin: PACE resolution on education law is neither defeat nor victory
Ukrainian Foreign Minister Pavlo Klimkin has said he does not consider the resolution of the Parliamentary Assembly of the Council of Europe (PACE) on the Ukrainian law on education a defeat or victory.
"The PACE decision today is not a defeat or victory. We will work on the conclusions of the Venice Commission, but we still have not proved the benefits of the law to ethnic citizens," Klimkin wrote on Twitter.
As reported, on October 12, the PACE adopted a resolution expressing concern about the new Ukrainian law on education. The document emphasizes that the new law will lead to a significant reduction of the rights of national minorities. The Ukrainian delegation, except for Crimean Tatar leader Mustafa Dzhemilev, voted against the document.
On the same day, Klimkin discussed the law with Hungarian Foreign Minister Peter Szijjarto.
op