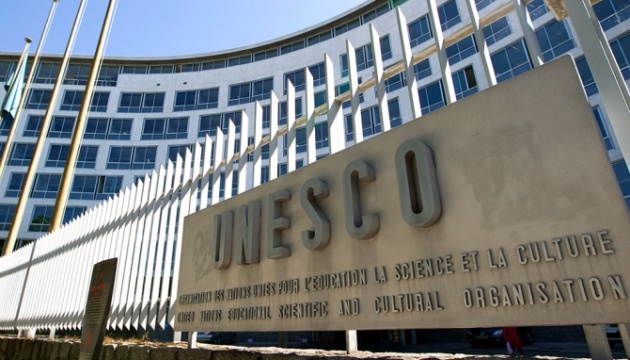 UNESCO to continue to monitor situation in occupied Crimea
The United Nations Educational, Scientific and Cultural Organization (UNESCO) will continue to monitor the situation in the occupied Crimea.
The Programme and External Relations Commission adopted this decision on October 11 within the framework of the 202nd session of the UNESCO Executive Board following consideration of the report "Monitoring the situation in the Autonomous Republic of Crimea (Ukraine)," the press service of the Ukrainian Foreign Ministry reports.
It is reported that the Permanent Representative of Ukraine to UNESCO Oleh Shamshur drew attention to the critical situation in the annexed Crimea and Sevastopol within the scope of the organization's competence, namely gross violations of human rights of Ukrainians and Crimean Tatars in field of education, culture, use of their native language, ensuring media freedom and journalists' safety and the destructive policy of the occupying power with respect to monuments of world cultural heritage.
Shamshur stressed the need to strengthen the international monitoring mechanism in Crimea and confirmed the readiness of the Ukrainian side to facilitate the introduction of UNESCO direct monitoring in the occupied peninsula.
According to the decision taken, the Director-General of UNESCO should submit a report on the matter on the 204th session of the Executive Board in April 2018.
ol