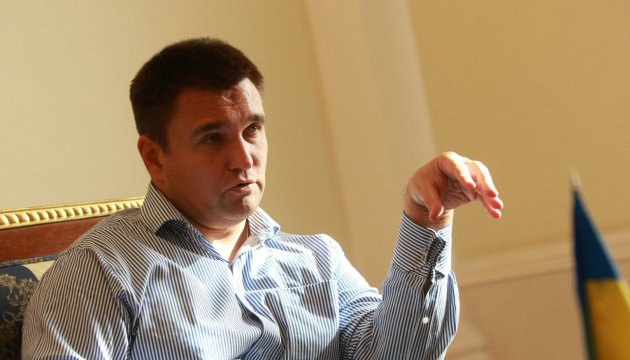 Klimkin: It's impossible to correct Zeman
Ukrainian Foreign Minister Pavlo Klimkin believes that a statement made by Czech President Milos Zeman at a session of the Parliamentary Assembly of the Council of Europe (PACE) was predictable, so it is necessary to fight those who invited him to speak.
"Ignore Zeman. It's impossible to correct him. There are directors in the theater, and there are actors. Those who invited him to speak knew what he would say. So we have to fight with these people," Klimkin wrote on Twitter on October 10.
As reported, Zeman said in his speech at a PACE session that he considered the loss of Crimea by Ukraine to be "an accomplished fact" and proposed that this issue be settled with the help of payments to Ukraine.
op