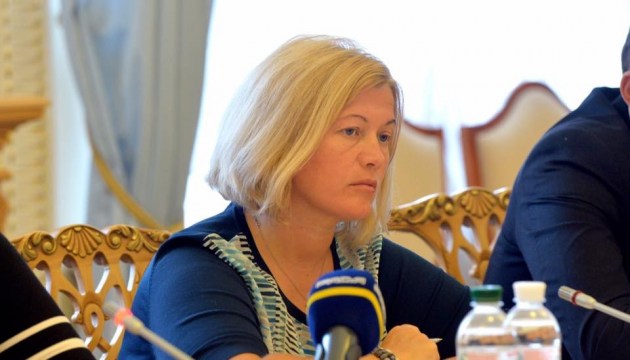 First Vice Speaker Herashchenko: Hungarian politicians learned how to speculate on 'language' issue from the Kremlin
First Vice Speaker of the Verkhovna Rada of Ukraine Iryna Herashchenko links Hungary's reaction to the language provision of the recently adopted Law of Ukraine "On Education" with upcoming elections to the Hungarian National Assembly (Parliament).
"Elections will be held soon in Hungary, so some local politicians use the protection of the Hungarian-speaking population abroad as their internal, unifying trump card. In my opinion, it's a very specific trump card borrowed from the Kremlin," she wrote on Facebook.
Herashchenko noted that the education law is liberal and European in nature. "All the trials, which strengthen our unity as a nation, make us stronger. I'm referring to the unworthy actions of some of our neighboring countries, who declared the inquisition to our new law on education. I emphasize that our law is European and liberal," the First Vice Speaker of the Verkhovna Rada of Ukraine noted.
As reported, the Parliamentary Assembly of the Council of Europe will hold urgent debates on the language provision of the new Law of Ukraine "On Education" on October 12.
The members of the national parliaments of Hungary and Poland became the initiators of the debate on "The new Ukrainian law on education: a major impediment to the teaching of national minorities' mother tongues" on October 12.
On September 5, the Verkhovna Rada adopted the law of Ukraine on education, which, in particular, regulates the use of the Ukrainian language in the field of education. On September 25, it was signed by President Petro Poroshenko.
The law stipulates that children from national minorities in Ukraine will continue to study their mother tongue, and from the secondary school they will begin to study in the state language. If the language of national minority belongs to the languages of the European Union, one or several disciplines may also be taught in that language.
ol