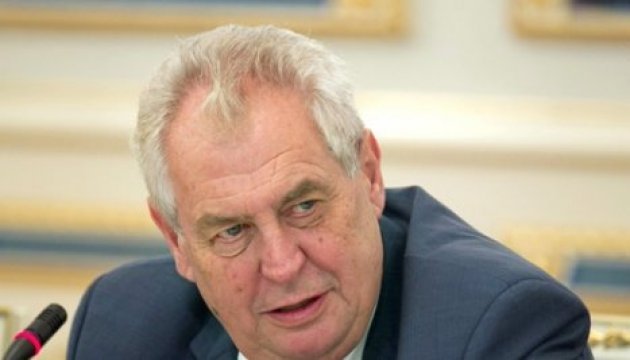 Czech president proposes Ukraine sell Crimea
Czech President Milos Zeman has said he considers the loss of Crimea to be an "accomplished fact" and proposed that it be settled through payments to Ukraine.
He stated this in Strasbourg on Tuesday while addressing deputies of the Parliamentary Assembly of the Council of Europe, Yevropeiska Pravda reports.
"In my opinion, there will be some kind of compensation to Ukraine, either financially, or with oil and gas," Zeman said.
The Czech president recognized the illegality of Crimea's annexation, but said that this issue had been resolved: "There's no doubt that Crimea was annexed. This is a fait accompli."
Zeman said that if Ukraine does not agree to compensation, a "European war" will begin. In particular, he cited former German President Joachim Gauck: "If we want to take Crimea and return it to Ukraine, it will mean a European war."
On this basis, Zeman concluded that the "war" cannot also be avoided if Ukraine continues its efforts to return Crimea.
"We must avoid the European war and you have to understand this," he told the deputies.
op