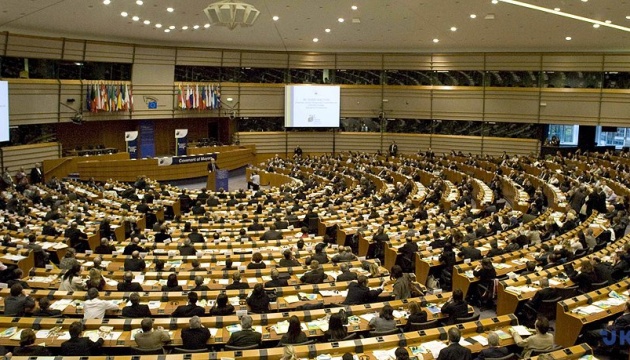 European Parliament strongly condemns Russian occupation regime in Crimea for violation of human rights
The European Parliament urges the Russian regime to end repression against representatives of the Crimean Tatar people and Ukrainians in Crimea and calls for an immediate release of all political hostages illegally imprisoned by the Kremlin.
This is said in the resolution of the European Parliament adopted on Thursday on the cases of Crimean Tatar leaders Ahtem Chiyhoz, Ilmi Umerov and journalist Mykola Semena, an Ukrinform correspondent reports.
In the resolution, the European Parliament strongly condemns the sentences against Ahtem Chiyhoz, Ilmi Umerov and Mykola Semena. These convictions are serious violations of their human rights and should be reversed. Mr Umerov and Mr Chiyhoz should be immediately and unconditionally released while all charges against Mr Semena should be immediately and unconditionally dropped, the MEPs add.
The MEPs states that the "reality of repression and the application of legislation on extremism, terrorism and separatism has led to a severe deterioration in the human rights situation on the Crimean peninsula and to the widespread violation of freedom of speech and association; (...) forced imposition of Russian citizenship has become systematic and fundamental freedoms are not guaranteed" there.
The European Parliament reiterates that the "annexation of Crimea by the Russian Federation is illegal and in violation of international law and European agreements signed by both the Russian Federation and Ukraine".
ish