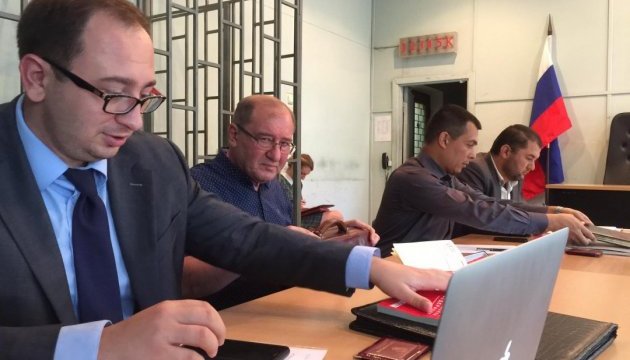 EU insists on cancellation of Umerov's conviction
The European Union does not recognize the so-called "court" controlled by the occupation authorities of the annexed Crimea and the sentencing of deputy chairman of the Mejlis of the Crimean Tatar people Ilmi Umerov.
The European External Action Service said this in a statement on Thursday, an Ukrinform correspondent in Brussels reports.
"This conviction is in breach of international humanitarian law and the European Union expects it to be reversed," the statement reads.
It notes that the European Union does not recognise the illegal annexation of the Crimean Peninsula by Russia and therefore does not recognise this "court" and its sentence.
"The sentencing of Mr Umerov is a serious violation of his human rights, another example of persecution of the Crimean Tatar community, and a further and clear illustration of the severe deterioration of human rights on the Crimean peninsula, as most recently documented by the United Nations High Commissioner for Human Rights in his report published earlier this week," EU officials said.
On September 27, a Kremlin-controlled court in Simferopol sentenced Ilmi Umerov, a leader of the Crimean Tatar movement, to two years in a penal colony. Umerov was also banned from engaging in public activities for two years.
The criminal case against Umerov was opened in 2016 under Article 280.1 of the Criminal Code of Russia (public appeals for separatism).
op