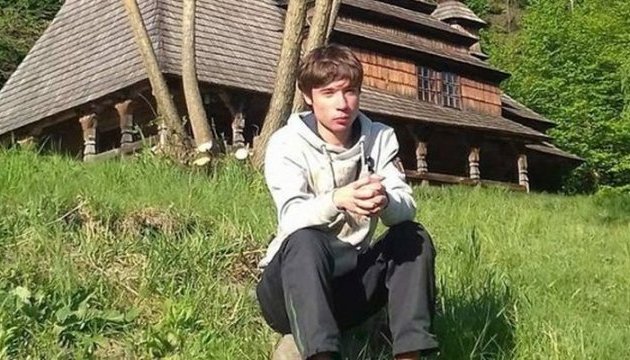 Ukrainian consuls not allowed to visit Pavlo Hryb
On September 27, Ukrainian consuls failed to get permission from the Russian authorities to visit Ukrainian citizen Pavlo Hryb, who was earlier abducted in Belarus and now is illegally held in the Krasnodar detention center.
Ukrainian Foreign Ministry Spokeswoman Mariana Betsa announced this, the Ukrayinska Pravda online newspaper reports.
"Our diplomats appealed to the Russian Security Service in the Krasnodar Krai with a request to visit Pavlo on September 27. However, no response was received," the diplomat said.
According to Betsa, the Foreign Ministry of Ukraine neither received permission for the Ukrainian doctors to examine Pavlo Hryb. Ukrainian consuls met with him only once, on September 18.
"We have done everything in our power within the framework of our leverages over the Russian side. We will again appeal to the Russian Foreign Ministry's office in the Krasnodar Krai asking for a meeting with the consul and permission for examination by Ukrainian doctors. Given his health status, it is important that Ukrainian doctors have an opportunity to examine Pavlo. He should take the necessary medicines," the Ukrainian Foreign Ministry Spokeswoman said.
As reported, on August 27, a Ukrainian citizen and a former border guard officer, Ihor Hryb, appealed to the Ukrainian Embassy in Minsk with a statement that his son, Pavlo, born in 1998, disappeared in Belarus.
On August 24, the young man left Chernihiv for Gomel and disappeared there. Ihor Hryb initially searched for his son in Belarus independently. Police representatives in Gomel reported that his son had been placed on the wanted list by the FSB of the Krasnodar Krai of Russia under an article "terrorist act."
ol