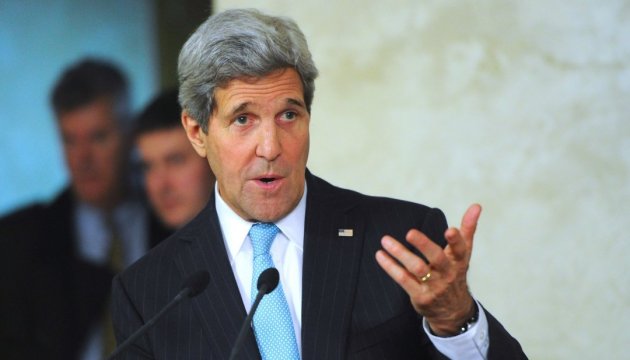 Russia's proposal on UN peacekeepers in Donbas might be a trap - John Kerry
Russia's proposal on the deployment of a UN peacekeeping force to the Donbas should be thoroughly analyzed in order to avoid a trap, and the peacekeeping contingent, if deployed, should secure control over Ukraine's external border.
Former U.S. Secretary of State John Kerry said this at the 14th Annual Meeting of Yalta European Strategy (YES) in Kyiv on Friday, and Ukrinform correspondent reports.
"You have to be really careful that it [the Russian proposal] is not a trap. If you've got this exclusively on the line of contact, then this can conceivably become the de facto recognition of this line of contact as meaning something. It has to be comprehensive throughout Donbas and particularly on the external border. We've got to test the legitimacy of this offer," Kerry said.
He added that over the period of his work as U.S. secretary of state (2013-2017) he was disappointed with the course of the Minsk process.
"In my meetings with [Russian President Vladimir] Putin in Moscow we outlined several times ways we thought that Minsk [process] could have advanced significantly faster and more effectively. And then weeks would go by and there was no meeting," he said.
At the same time, Kerry said that the United States would continue to provide active assistance to Ukraine amid Russian aggression.
op