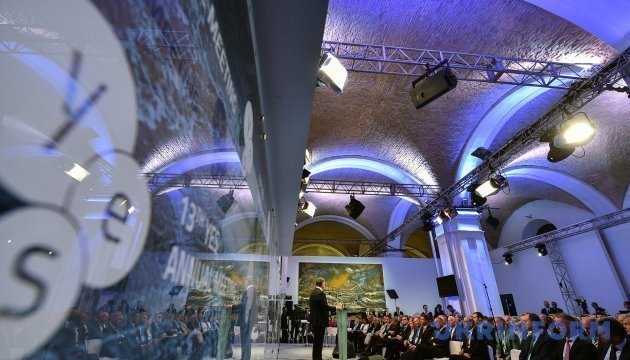 YES Annual Meeting starts in Kyiv
The 14th Yalta European Strategy (YES) Annual Meeting starts in Kyiv on Thursday.
More than 350 leading politicians, diplomats, business people, civil activists and experts from 34 world countries will take part in the conference organized by the YES international forum in partnership with the Victor Pinchuk Foundation.
The main topic of the forum will be the shift in the geopolitical distribution of forces and changes in the global economy. Special attention will be paid to the policy of the new US administration, global security, cybersecurity, populism and energy security.
Ukraine and its prospects in the world will traditionally become one of the most important topics of the YES annual meeting.
For the fourth time, the YES Annual Meeting is taking place in the Ukrainian capital. In 2004-2013, the forum was held at its traditional venue, the Livadia Palace in Yalta in Crimea, which has since been occupied by Russia.
ol