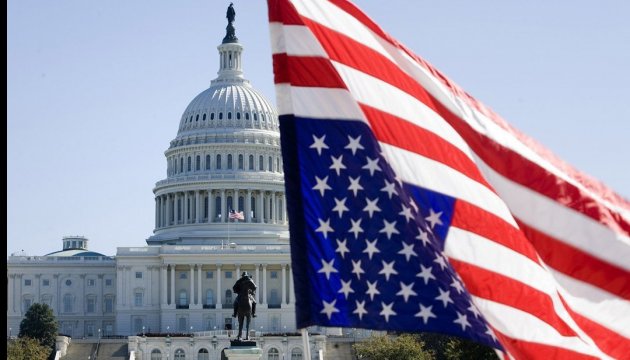 State Department: UN peacekeeping mission to help restore Ukraine's integrity
The deployment of a United Nations peacekeeping force in eastern Ukraine will protect citizens from armed violence and help restore the sovereignty and territorial integrity of the state, U.S. Department of State Spokesperson Heather Nauert has said.
"We consider that a possible means of protecting Ukrainian citizens regardless of their ethnicity, their nationality," she said at a briefing at the Washington Foreign Press Center on Wednesday, while answering a question from an Ukrinform correspondent.
She added that the United States saw it potentially as a pathway to restoring Ukrainian sovereignty and territorial integrity. Nauert also said that the mandate of the mission should extend to the entire territory under the control of pro-Russian forces.
"Any such [peacekeeping] force should have a broad mandate for peace and security throughout the occupied territory of Ukraine up to and including the border with Russia in order to avoid deepening or institutionalizing the divisions inside Ukraine," she said.
In this regard, Nauert emphasized that other countries, in particular Germany, agreed with the United States on this matter. She said that Washington supports the efforts of the Normandy format countries to implement the Minsk accords. She recalled that U.S. Special Representative Kurt Volker was making direct efforts in this area. According to her, the goal of these steps is to restore Ukraine's territorial integrity and also protect Ukrainians no matter what their religion is, no matter what their ethnicity is, or their language.
At the same time, Nauert said that it was important to improve the security situation in the Donbas as a first step.
"We've called repeatedly for Russia to ensure a real and durable ceasefire," Nauert said.
She also stressed the need to withdraw heavy weapons and allow full, unfettered, and safe access to the international monitors, including the international border with Russia.
"[We want to] make sure that monitors who can provide full, fair information in the field have the ability to operate in a dangerous environment safely," Nauert said.
op