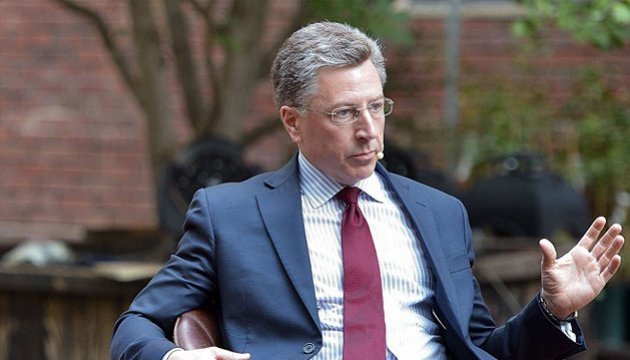 Volker hopes 'drama' around Saakashvili will finally be settled in court (Video)
U.S. Special Representative for Ukraine Negotiations Kurt Volker has said he thinks that former Odesa Regional Governor and former Georgian President Mikheil Saakashvili has the right to have his case on the loss of Ukrainian citizenship heard in a Ukrainian court.
He stated this in a taped interview that was posted by Saakashvili on his Facebook page.
"Ukraine is country with the rule of law. Someone like former President Saakashvili has the right to pursue his own case within Ukrainian courts. I hope that people de-escalate the political drama, focus on the legal matter, and that Ukraine really strengthens its institutions of democracy, as well as fighting corruption and economic reform," Volker said.
It should be noted that the post does not specify who interviewed Volker and where the comments were recorded.
As reported, on September 10, Saakashvili crossed the Ukrainian border without any checks, although the politician insists that he passed all migration procedures completely legally. In addition, the Ukrainian State Border Service stated that there was an illegal violation of the state border by many people at the Shehyni checkpoint.
Border guards handed Saakashvili a protocol on administrative violations. On September 18, the court will consider the illegal crossing of the border by Saakashvili.
op