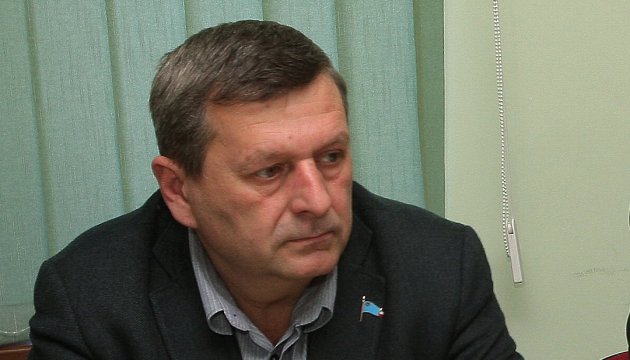 Crimean court sentences Mejlis deputy chairman Chiygoz to eight years in prison
Crimean political prisoner, Deputy Chairman of the Mejlis of Crimean Tatar people Akhtem Chiygoz has been sentenced by so-called court in Crimea to eight years in prison for alleged plotting riots at the rally on February 26, 2014.
"It was reported from the hall that the verdict had already been read out. The so-called court supported the prosecutor's office and sentenced Akhtem Chiygoz to eight years in prison," activist Aishe Umerova said this in a live stream on her Facebook page.
Later, lawyer Nikolai Polozov confirmed the verdict and wrote on Twitter: "Today, Russian court in Crimea recognized Akhtem Chiygoz as a citizen of Ukraine and sentenced him to eight years in a maximum security penal colony."
As a reminder, Chiygoz was detained in January 2015 for participating in the rally in support of the territorial integrity of Ukraine in front of the Supreme Council of Crimea on February 26, 2014. Then the protesters were opposed by pro-Russian activists, particularly from the Russian Unity party. The Russian de-facto authorities of the annexed Crimea accused Chiygoz of plotting riots.
ol