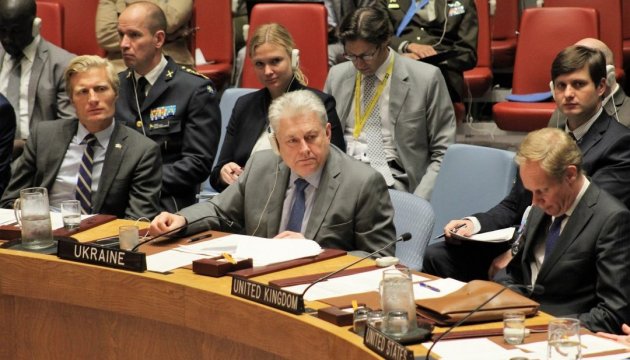 Decision-making process on UN peacekeeping mission in Donbas to take long time – Yelchenko
Ukraine's Permanent Representative to the United Nations Volodymyr Yelchenko predicts that the decision-making process regarding the UN peacekeeping mission in Donbas will last at least until the next year.
He said this in an exclusive interview with Ukrinform.
"We will see what will come out of this, but I think it will take a long time. We would like to resolve this issue during the period of Ukraine's membership in the Security Council [that is, before the end of this year]," the head of the Ukrainian Mission to the United Nations said.
At the same time, Yelchenko stressed that the peacekeeping operation cannot be approved without Ukraine. "That is, any elements that are unacceptable for us will become a barrier to the approval of the operation. Therefore, a lot depends on us, and the final word rests with us, regardless of whether we will remain at that time in the UN Security Council or not," Yelchenko said.
The diplomat confirms that this issue will be one of the main issues raised by the Ukrainian side during the session of the 72nd General Assembly of the United Nations, which will officially begin on September 12.
ish