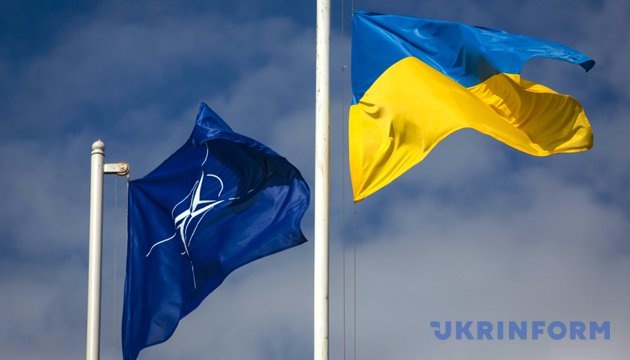 Referendum on joining EU and NATO possible, Poroshenko says
President of Ukraine Petro Poroshenko says he can initiate holding a referendum on Ukraine's accession to the EU and NATO.
Poroshenko said this today during his annual address on the internal and external situation of Ukraine to the Verkhovna Rada of Ukraine, an Ukrinform correspondent reports.
"The opinion polls show that majority of Ukrainians supports joining both the European Union and NATO. I do not rule out that I will initiate holding an appropriate referendum in due time to demonstrate the will of Ukrainian people," the Head of State said.
Poroshenko stressed that Ukraine's accession to NATO is no less important than joining the EU.
The President recalled that the Ukrainian army now develops in accordance with the NATO standards and should reach them completely by the end of 2020.
The Head of State expressed his confidence that the Ukrainian army would become the first state institution to meet the criteria for membership in the Alliance.
ol