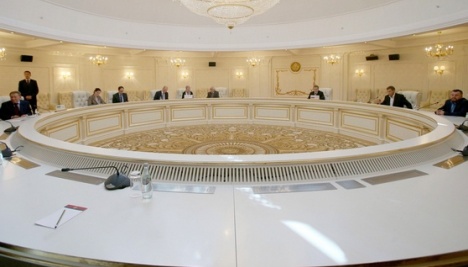 Trilateral Contact Group holding videoconference
Participants of the Trilateral Contact Group (TCG) have started holding a videoconference initiated by the Ukrainian party due to the ceasefire violations from the side of Russian-backed militants.
Darka Olifer, the spokesperson for Ukrainian representative in the group, former Ukrainian president Leonid Kuchma, wrote this on her Facebook page.
"The videoconference of the Trilateral Contact Group has begun with the invitation of the representatives of ORDLO," Olifer wrote.
As Ukrinform reported, the TCG at a meeting on August 23 agreed on a ceasefire in Donbas from August 25 due to the start of a new school year.
ish