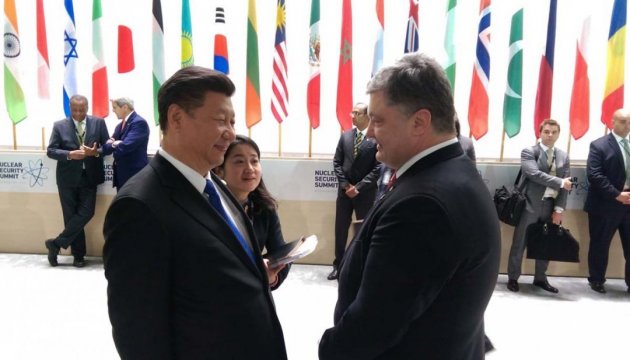 China leader wishes Ukraine wealth and prosperity
Chinese President Xi Jinping has said that strategic partnership between China and Ukraine has achieved positive results in recent years.
The Chinese leader said this in a letter of congratulations to Ukrainian President Petro Poroshenko on the occasion of the 26th anniversary of Ukraine's independence, the press service of the head of state reports.
"In recent years, the Chinese-Ukrainian relations of strategic partnership have maintained stable development, while cooperation of both sides in all spheres has achieved a number of positive results," reads the statement.
Xi noted the success of a meeting between the two countries' leaders as part of the World Economic Forum in Davos on January 17, 2017, which gave an additional impetus to the strengthening of bilateral relations.
"I pay great attention to the development of Ukrainian-Chinese relations and am ready, along with you, taking advantage of the favorable occasion of the 25th anniversary of the establishment of diplomatic relations between the two countries, to promote further the strengthening of political mutual trust and traditional friendship in order to promote cooperation in all spheres and achieve new results," the Chinese leader said.
Xi wished Ukraine wealth and prosperity, as well as peace and happiness to the Ukrainian people.
op