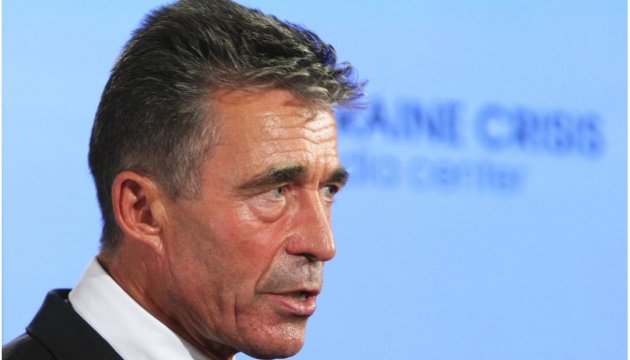 Rasmussen: Freedom has come at a high price for many Ukrainians
Former NATO Secretary General Anders Fogh Rasmussen has said that on the 26th anniversary of independence Ukrainians are defending their land from an aggressor, which is an important factor for transatlantic security.
He said this in a video address on the occasion of Ukraine's Independence Day, Ukrinform's correspondent in Brussels reports.
"For many Ukrainians freedom has come at a high price. And even today Ukrainians are fighting and dying to protect their borders against an aggressor, but the fight for Ukrainian security and sovereignty has repercussions far beyond Eastern Europe, because in today's world Ukrainian security is critical to our own transatlantic security as well," said Rasmussen, who also serves as an adviser to the Ukrainian president.
Therefore, according to him, European and American allies must continue to support Ukraine politically, economically and militarily.
"I wish Ukraine a happy Independence Day and thanks to the efforts of millions of its own citizens. I am confident that Ukraine is on the right path to a bright future," Rasmussen said.
op