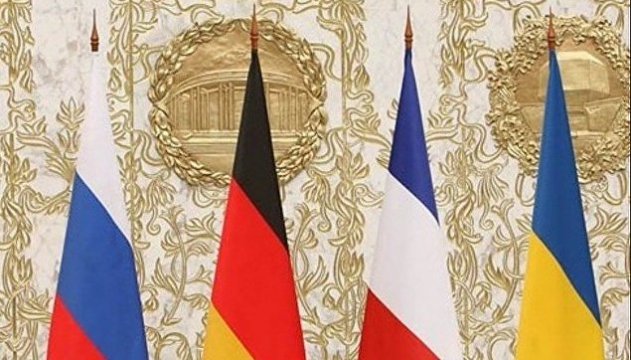 Normandy Four leaders support ceasefire in Donbas ahead of school year
Ukrainian President Petro Poroshenko has held a phone conversation with the leaders of states of the Normandy format, in particular, the French president, the German chancellor and the Russian president, the press service of the head of state has reported.
"Petro Poroshenko informed [the Normandy Four leaders] of his visit to the town of Shchastia located close to occupied Luhansk, and his meeting there with representatives of a forward patrol base of the OSCE SMM, which is permanently based in Stanytsia Luhanska. The president of Ukraine expressed full support to its 24-hour activity in this location," reads the report.
Following the phone conversation, the leaders of the Normandy format agreed on the following joint statement.
Joint Statement
The Heads of State and Government of the "Normandy" format, France, Germany, Russia, and Ukraine, held a phone call on August 22, 2017.
They expressed their strong support for the imminent decision of the Trilateral Contact Group on August 23 to announce a ceasefire on the occasion of the beginning of the school year.
The leaders expressed their expectation that such a ceasefire would turn into a sustainable improvement of the security situation, for the benefit of the schoolchildren and for the entire civilian population in Donbas.
On the basis of a sustainable ceasefire, the leaders committed to personally stay engaged in the further implementation of the Minsk agreements.