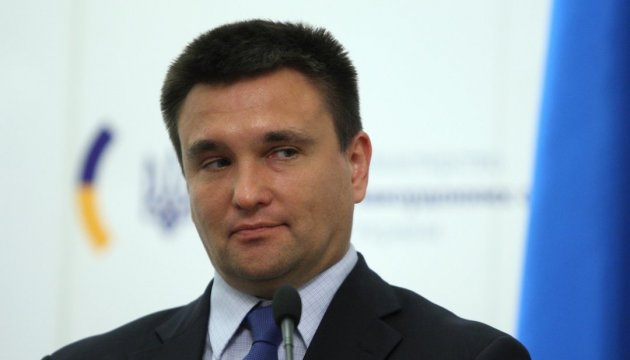 Klimkin sees results of Volker-Surkov meeting as positive
Ukrainian Foreign Minister Pavlo Klimkin has described as positive the results of yesterday's meeting in Minsk between U.S. Special Representative for Ukraine Kurt Volker and Russian presidential aide Vladislav Surkov.
He said this at a briefing in Kyiv on Tuesday, an Ukrinform correspondent reports.
"Tomorrow I will meet with Kurt Volker, and we agreed that we will begin to comment in more detail on any points after this meeting. I think that, firstly, they [the results of the meeting] are positive, and, secondly, I really like Kurt's approach to this process, his comprehensive vision of how to move forward, and his very clear position on all issues," Klimkin said.
He added that after tomorrow's meeting with the U.S. special envoy he "will say a little more."
op