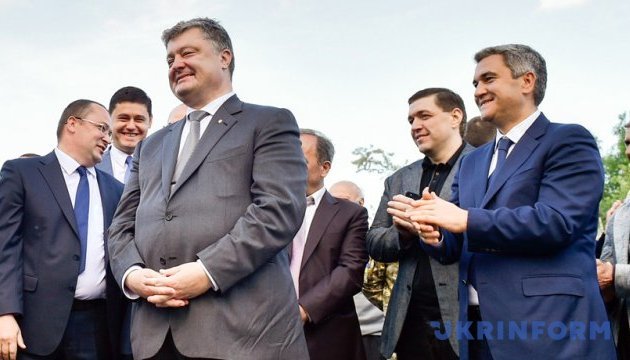 Poroshenko to visit Luhansk region on August 22
Ukrainian President Petro Poroshenko will make a working visit to Luhansk region on Tuesday, August 22, according to a statement posted on the website of Luhansk Regional State Administration.
"August 22 - a working visit by Ukrainian President Petro Poroshenko to Luhansk region," the report says.
There is no information on the website of the head of state on his visit to Luhansk region.
On Monday, August 21, the president is on a working visit to Kirovohrad region, where he attended the opening of a new building of the regional children's hospital and visited the regional hospital.
Poroshenko also said that he planned to make a number of trips to the regions in the next ten days.
Kharkiv Regional State Administration, in turn, told Ukrinform that the head of state would also visit Kharkiv region on August 22.
op