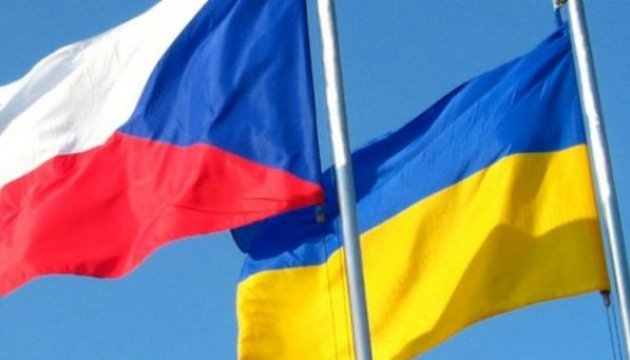 Ukraine can rely on Czech Republic's support - ambassador
Ukraine can continue to rely on the support of the Czech Republic in defending its territorial integrity and deepening its relations with the EU, Ukrainian Ambassador to the Czech Republic Yevhen Perebyinis has said.
The diplomat wrote this on Facebook after a working meeting with Czech Deputy Foreign Minister Jakub Durr.
"I had an extremely friendly and fruitful working meeting with Deputy Minister of Foreign Affairs of the Czech Republic Jakub Durr. We managed to discuss a number of urgent and important issues for both sides, from the priorities of EU-Ukraine cooperation to the issues of confronting Russian aggression in Ukraine, Russia's violation of human rights, including in the occupied Crimea, and sanctions," Perebyinis wrote.
He added that the sides had also discussed the upcoming plans in the development of bilateral cooperation and political dialogue between the two countries, assistance from the Czech Republic in implementing reforms in Ukraine, in particular, in the field of education.
"In short, the conclusion from this meeting is the following: the Czech Republic is a reliable partner of Ukraine, and we can continue to count on its support in the context of ensuring our territorial integrity and struggle with the aggressor, as well as in terms of deepening Ukraine-EU relations," the diplomat said.
op