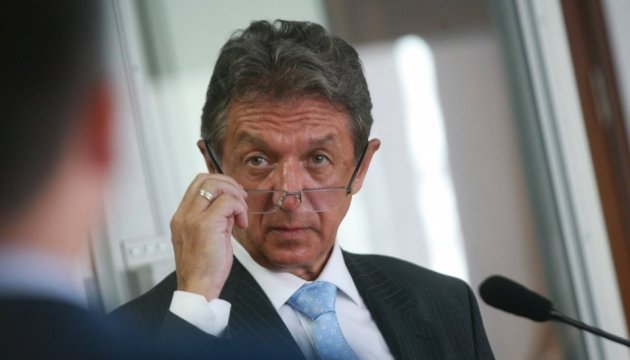 Kremlin used Yanukovych's letter to cover aggression in Crimea - Serheyev
Former Permanent Representative of Ukraine to the UN Yuriy Serheyev has said that Russia has used an appeal from former President Viktor Yanukovych to Russian President Vladimir Putin with the request to bring troops into Ukraine as a means of legitimizing Russia's aggression in Crimea in 2014.
He said this during a questioning as a witness at a meeting of the Obolonsky District Court of Kyiv in the Yanukovych treason case, an Ukrinform correspondent reports.
"It [Yanukovych's statement] was used for political purposes and there was an attempt to use it as a legal explanation of Russia's intervention in the entire sequence of their logic of proof that it's not aggression, that it's the necessary protection of their people," Serheyev said, when asked to what consequences Yanukovych's letter led to.
"It was used for legitimization of their actions. He [Yanukovych] was used as an allegedly legitimate president," he said.
He also noted that this appeal had contradicted the position of the Ukrainian delegation at a UN Security Council meeting on March 3, 2014. The delegation them formed the position that there was Russia's aggression against Ukraine on Ukrainian territory.
When asked by Yanukovych's state lawyer, Vitaliy Meshechko, what Serheyev knew about attempts on the ex-president's life on February 22-24, 2014, he said: "Only from the Ukrainian press, nothing else."
In January 2014, at a meeting of the UN Security Council, Russian representative Vitaliy Churkin read out Yanukovych's address in which he asked Putin to "use the armed forces of the Russian Federation" on Ukrainian territory. The official photocopy of this statement by Yanukovych from the United Nations was received by the Prosecutor General's Office of Ukraine and included in the Yanukovych treason case.
op