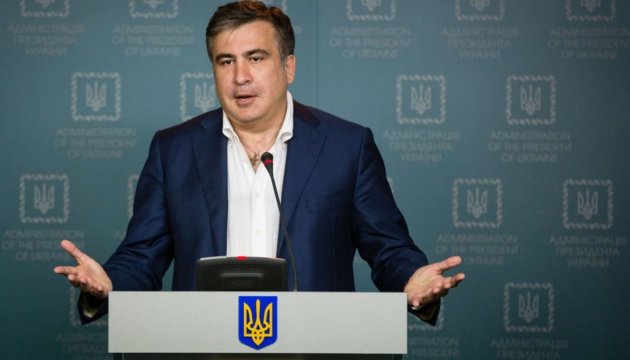 Saakashvili should be given chance to defend his right to citizenship in court - Linkevicius
Lithuanian Foreign Minister Linas Linkevicius has said he thinks that former Head of Odesa Regional State Administration Mikheil Saakashvili should be given an opportunity to defend in court his right to citizenship of Ukraine.
He stated this in an interview with the BNS news agency, according to DELFI.
"Saakashvili should be able to defend his rights in a transparent trial," Linkevicius said.
He also assured Ukraine of support from Lithuania.
The former Georgian president received Ukrainian citizenship under a decree of the Ukrainian president in late May 2015. He served as Odesa regional governor from May 30, 2015 to November 9, 2016, and then he announced his resignation.
On July 26, Ukrainian President Petro Poroshenko stripped Saakashvili of his Ukrainian citizenship. According to the Presidential Administration, such a decision was made, because Saakashvili provided inaccurate information when applying for Ukrainian citizenship.
op