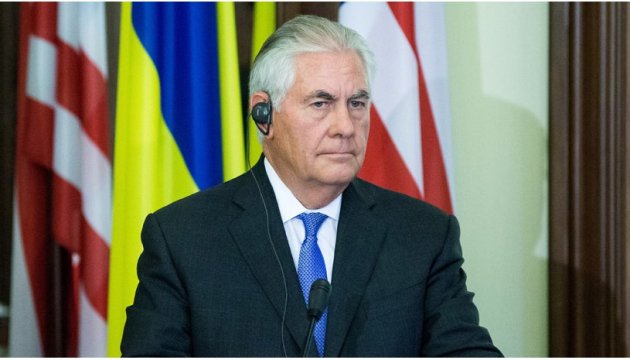 Tillerson: Relations with Russia could get worse
U.S. Secretary of State Rex Tillerson has noted a very low level of relations between the United States and Russia and stressed that they could get even worse.
He stated this at a briefing in Washington on Tuesday, an Ukrinform correspondent reported.
"So I want to turn to Russia next and the relationship, as you know, on Russia continues to be under considerable stress. As I indicated in my first trip to Moscow, and meetings at the Kremlin with President [Vladimir] Putin following those meetings, the relationship was at a historic low since the end of the Cold War and it could get worse," Tillerson said.
Last week the U.S. Congress almost unanimously approved in both chambers a bill imposing new sanctions on Russia and sent it for signature to the president. The Russian leadership, in turn, stated that it restricted access for the United States to several of its diplomatic facilities in Russia and demanded that the staff of U.S. diplomatic missions in Russia be reduced by 755 people.
According to Tillerson, in the context of the events of the last week the question is whether the relationship is "getting worse or can we maintain some level of stability in that relationship."
op