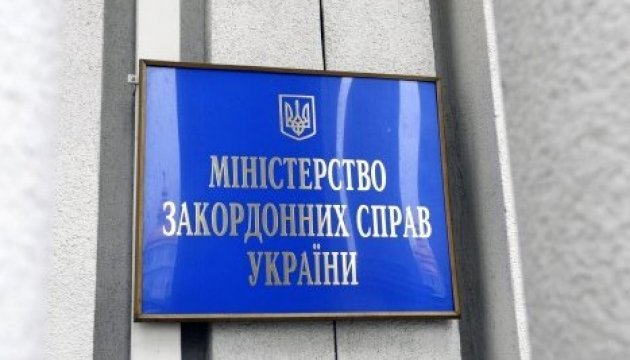 Kyiv sends note to Moscow over drunk driving by Russian diplomat
The Ukrainian Foreign Ministry has sent a note to the Russian side over drunk driving by a Russian diplomat, ministry spokesperson Mariana Betsa has said.
"We have sent a note to the Russian Federation over a Russian diplomat driving a car in the state of alcoholic intoxication. This is a flagrant violation of the Vienna Convention and the laws of Ukraine," she wrote on Twitter.
In the early hours of Monday, July 31, police stopped a car with Russian diplomatic plates in the vicinity of Bortnychi near Kyiv, as there was a report that the driver was drunk.
According to the media, the driver was Ruslan Tribunsky, an employee of the Russian Consulate and a representative of the border service of the Russian Federal Security Service (FSB).
Subsequently, the police confirmed the report.
op