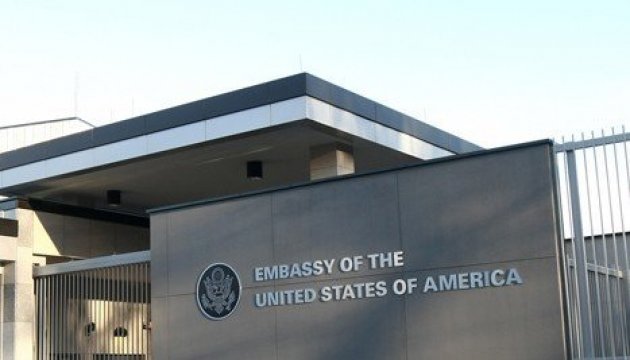 U.S. Embassy: Integrity of many Supreme Court nominations is of concern
The U.S. Embassy in Ukraine has stated that the integrity of many judges of the new composition of the Supreme Court of Ukraine is of concern.
This is posted on the Embassy's official Twitter page.
"A number of strong Supreme Court nominations, but integrity concerns of many nominees remain…" the Embassy tweeted.
The diplomatic institution believes that the High Council of Justice is obliged to independently review each candidate.
July 27, the High Qualification Commission of Judges of Ukraine approved a ranking of 320 candidates for judges of the Supreme Court of Ukraine. 120 people, including judges, lawyers, scientists, became winners of the competition.
ol