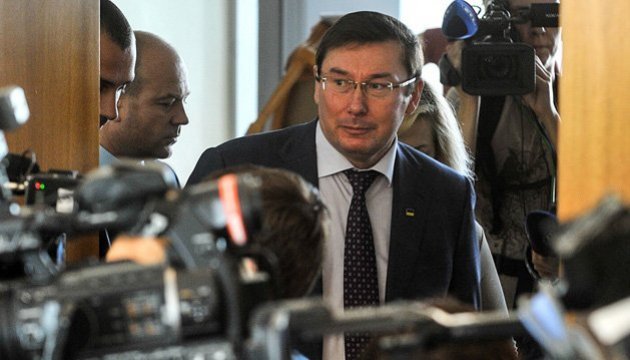 Yuriy Lutsenko dismisses three heads of local prosecutor's offices
Prosecutor General of Ukraine Yuriy Lutsenko has dismissed Head of Kyiv prosecutor's office No.2 Valeriy Dotsenko, First Deputy Prosecutor General in Zhytomyr region Oleksandr Biloshytskyi, and Deputy Prosecutor General in Crimea Oleh Khorsunenko.
Yuriy Lutsenko stated this at a meeting in the city of Dnipro on July 21, the PGO's press service reports.
"The Council of Prosecutors considered three cases and provided recommendations to dismiss the first deputy prosecutor in Zhytomyr region, the deputy prosecutor in the Autonomous Republic of Crimea, the head of Kyiv prosecutor's office No. 2. Yesterday I signed the relevant orders," Lutsenko said.
iy