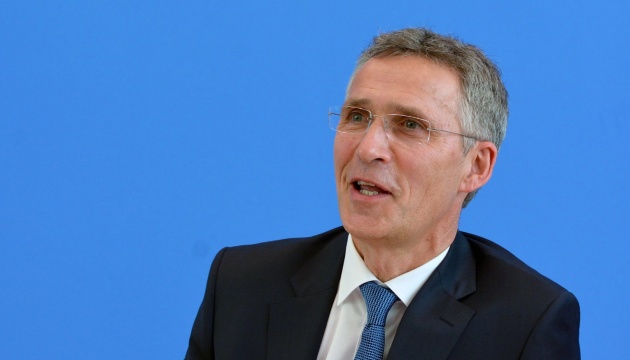 NATO-Russia: Stoltenberg names fundamental disagreements on situation in Ukraine
NATO and Russia have fundamental disagreements in views on the situation in Ukraine, including the annexed Crimea.
NATO Secretary General Jens Stoltenberg said this after a meeting of the NATO-Russia Council in Brussels on Thursday, according to an Ukrinform correspondent.
"In the case of Ukraine, NATO Allies and Russia continue to have fundamental disagreements. The Crimean issue and the conflict in Eastern Ukraine remain clear points of contention," he said.
He again stressed that the Minsk agreements provide the best chance of a solution to the conflict, but they need to be implemented.
Stoltenberg said that the sides had also discussed the security situation in Afghanistan, the holding of the Russian-Belarusian Zapad exercises, as well as increasing transparency and reducing risks in military activities, particularly in the airspace of the Baltic countries.
The NATO secretary general said that the dialogue with Russia can be difficult, but also essential.
"It is particularly important to keep channels of communication open," Stoltenberg said.
He said that this had been the fifth meeting of the NATO-Russia Council since April 2016.
op