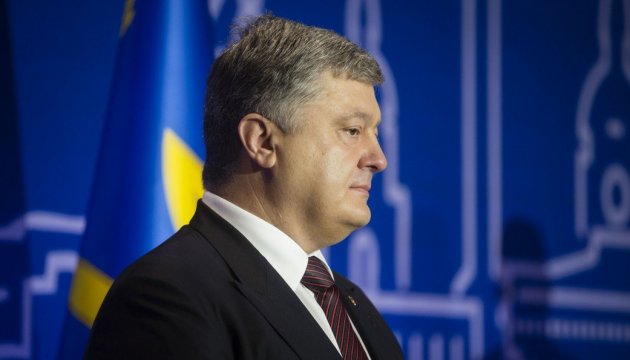 Poroshenko calls for creation of new ministry for veterans
Ukrainian President Petro Poroshenko has called for the creation of the Ministry for Veterans.
He stated this in Sumy region on Wednesday at the ceremony to open the Cossack Cross to the Fighters for Ukraine's Freedom, an Ukrinform correspondent reports.
"I want to thank every veteran of the anti-terrorist operation. I want to appeal to the Verkhovna Rada and the government with the request to consider the possibility of creating a ministry for veterans, because future generations of defenders of the fatherland should be brought up on their example," he said.
According to Poroshenko, 300,000 Ukrainian soldiers have participated in the anti-terrorist operation over the past two-and-a-half years. According to the head of state, Ukrainian soldiers should feel "a true attitude towards them from the Ukrainian people and from the Ukrainian state."
Poroshenko is on a working visit to Sumy region on July 12.
op