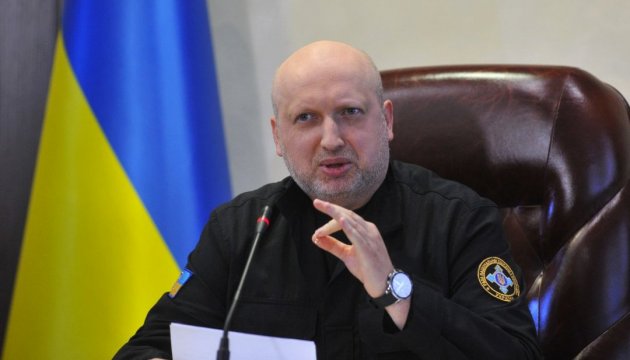 Turchynov: Many state institutions suffered from cyberattacks because of their systematic failure to implement NSDC decision
One of the mechanisms for spreading a dangerous computer virus was a system for updating the accounting software.
Secretary of the NSDC of Ukraine Oleksandr Turchynov said this during a meeting of the National Coordination Center for Cybersecurity, the press service of the National Security and Defense Council reported.
"The spread of this computer virus and analysis of the breakdown of information systems allow us to say that this is an element of the hybrid war waged by the Russian Federation against us," the NSDC Secretary noted.
According to Turchynov, we can already speak about how the cyberattack was spread. "First of all, this was due to the system of updating the software for accounting and document circulation. Also, the hosting site of one of the Internet providers was used to which the SSU had already had some questions regarding cooperation with Russian secret services," he said.
"At the same time, the "gray Internet" systems were actively used, including VPN, TOR, etc., which are actively advertised on Russian social resources, access to which was prohibited by the NSDC decision," he added.
Oleksandr Turchynov stressed that many state institutions suffered because of their systematic failure to implement the NSDC decision and follow the instructions of the National Coordination Center for Cybersecurity. "I want to emphasize that this is not just a lack of discipline. This inaction is a crime for which those officials who failed to ensure information security of their institutions should bear responsibility, including the criminal one," he said.
At the same time, the NSDC Secretary informed that all information resources that were connected to the protected circuit, namely to a secure Internet access node of the State Service for Special Communications and Information Protection, were not affected by the attack.
ish