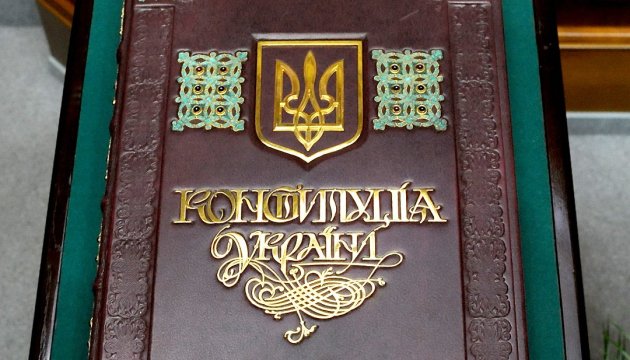 Ukraine marks Constitution Day
On Wednesday, June 28, Ukraine marks the 21st anniversary of the adoption of its Constitution.
At 09:18 on this day back in 1996, the Verkhovna Rada of Ukraine adopted and enacted the Constitution of Ukraine after almost a day of continuous work.
The document gained the support of the two thirds of the Parliament (315 MPs). It stipulated the strong presidential powers, guaranteed the rights of private property, asserted the new state symbols and the status of the Ukrainian language as the only state language. Crimea was recognized as an autonomous republic within Ukraine. The adoption of the Constitution of the independent Ukraine was an outstanding victory for the center-right pro-presidential forces and the national camp that supported them.
The constitutional reform is currently underway in Ukraine. It is noteworthy that the Constitution of Ukraine of 1996 provides for a fairly strict procedure for making changes and additions to it. To approve the relevant changes, from 2/3 to 3/4 of the votes from the constitutional composition of the Verkhovna Rada of Ukraine are required. According to Article 157, the Constitution of Ukraine cannot be amended if the changes abolish or restrict the rights and freedoms of a person and a citizen or are aimed at the abolition of independence or threaten the territorial integrity of the state.
ol