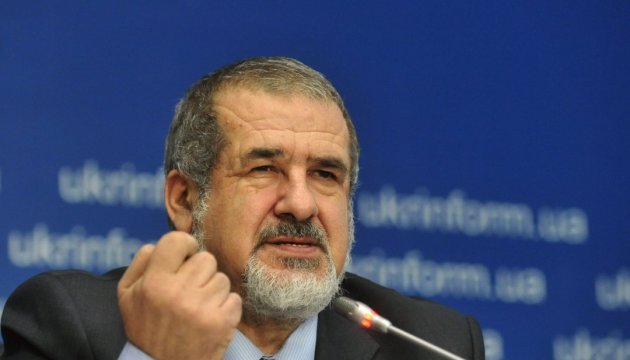 Refat Chubarov: Russia stepping up repressions against Crimean Tatars after ICJ ruling on Mejlis
After the International Court of Justice (ICJ) ruled to resume activities of the Mejlis of the Crimean Tatar people in Crimea, Russia has started to step up repressions against the Crimean Tatars.
Ukrainian MP, Chairman of the Mejlis Refat Chubarov said this on the air of 112 Ukraine TV channel.
"Repressions remain to be systemic, they are being stepped up. It seems that the occupying power do not take into account the ruling. There is a certain paradox about the decision of the International Court of Justice. Russia is obliged to enforce the judgment as it is not only a party to the trial, Russia knew it would be obliged to enforce the judgment when it agreed to take part in the trial. However, Russia is not going to comply with the ruling. Russian authorities are looking for some way out of not enforcing it," Chubarov said.
He also forecasted that Russia would not enforce the ECHR's regarding the human rights situation on the peninsula.
April 19, the International Court of Justice indicated provisional measures against Russia in Ukraine v. Russia case in accordance with the International Convention on the Elimination of All Forms of Racial Discrimination.
"Reminding the Russian Federation of its duty to comply with its obligations under CERD, the Court considers that, with regard to the situation in Crimea, the Russian Federation must refrain, pending the final decision in the case, from maintaining or imposing limitations on the ability of the Crimean Tatar community to conserve its representative institutions, including the Mejlis. In addition, the Russian Federation must ensure the availability of education in the Ukrainian language" the ICJ order reads.
ol