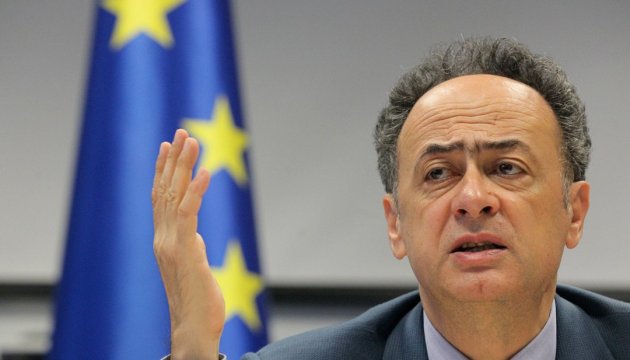 Verkhovna Rada should transform itself to adopt progressive laws – Mingarelli
The Verkhovna Rada of Ukraine should transform itself in order to adopt progressive legislation in the years ahead.
Head of the EU Delegation to Ukraine Hugues Mingarelli said this during a panel discussion "Legislative Processes and European Integration in the Context of Parliamentary Reform" at the Parliament of Ukraine, an Ukrinform correspondent reports.
"We can not expect the Rada to adopt progressive legislation if it does not transform itself. Therefore, it is necessary to revise the Regulations as a prerequisite for further successful processes. It is extremely important to make the appropriate changes and amendments as soon as possible, otherwise it may prevent you from working the way you want," Mingarelli said.
As for the legislative process, according to Mingarelli, the EU supports closer cooperation between the executive and legislative branches of power, in particular, an inclusive process of drafting legislation and elaborating the policy directions.
At the same time, Mingarelli noted that Ukraine had made successful attempts to gradually change the political, economic and social realities over the past nine months.
"I assure you, Mr. Parubiy, that you will always have the support of the European Union when following the path of the European integration," Mingarelli said, addressing Speaker of the Ukrainian Parliament.
ol