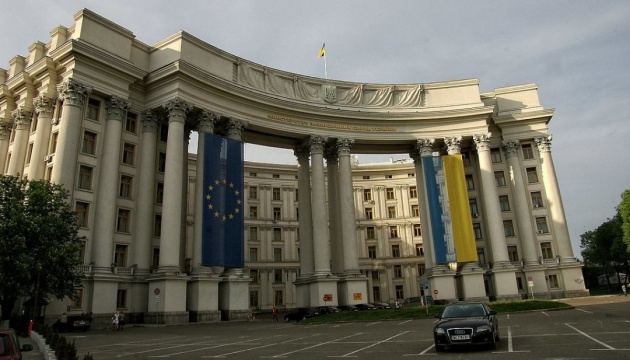 Ukraine's Foreign Ministry: Meeting of Klimkin at White House should influence Minsk process
Negotiations of the Ukrainian Foreign Minister with President and Vice-President of the United States at the White House should influence the Minsk process and Russia's stand.
First Deputy Foreign Minister of Ukraine Vadym Prystaiko said this in a commentary to an Ukrinform correspondent.
"In my opinion, this should influence the Minsk process and Russia's stand. It was not a secret for anybody that Russia hoped that a change of the US administration would lead to a change in the United States' approaches to this issue and to support for Ukraine. It became quite obvious to Russia that the American administration is conscious of what the previous administration was doing, is aware of why it was doing that and is behaving just the same way now," he said.
Prystaiko reminded that following the meetings with Ukrainian Foreign Minister, Trump and Pence stated that sanctions against the Russian Federation would not be lifted until the Minsk agreements were fully implemented.
"At the least, they called for an urgent, unconditional implementation of the Minsk process, as evidenced by the results of the meeting with Lavrov. Moreover, I want to recall that US President and Vice President stated that the sanctions would not be lifted until implementation [of the Minsk process]. I think this signal is very powerful and, most importantly, very clear," the First Deputy Foreign Minister stressed.
ol