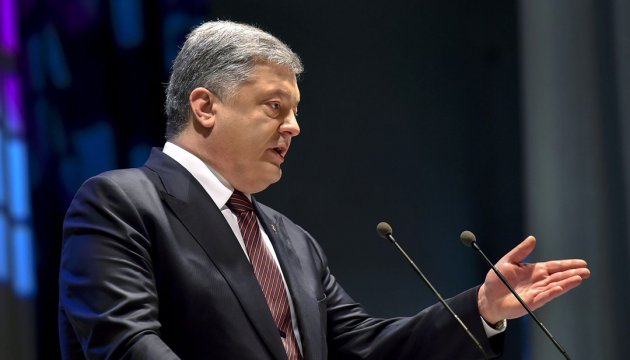 Visa-free regime with the EU to help de-occupy Crimea and Donbas – Poroshenko
The EU's provision of a visa-free regime for Ukrainian citizens is an important step for de-occupation of Crimea and Donbas, as this is an additional motivation for the residents of the occupied territories to return to Ukraine.
President of Ukraine Petro Poroshenko said this in an interview with 1+1 TV Channel.
"Provision of the visa-free regime for Ukraine is very important for de-occupation of Crimea and Donbas. When we talk about return of the occupied territories by political and diplomatic means, it means that it is necessary to create conditions for the residents [of the occupied territories] to be interested in returning to Ukraine and getting Ukrainian passports," the Head of State said.
According to him, in the occupied part of Donbas people have terrible living conditions, in particular, "a high unemployment rate, all enterprises stopped, zero level of social protection, and the level of wages is terrible."
At the same time, the President has noted that it is impossible to go anywhere with a "DPR passport". He expressed confidence that the Russian authorities would still be responsible for recognizing fake "documents" of the separatists.
ish