Ukrainian President, PM commemorate victims of WWII. Photos
President of Ukraine Petro Poroshenko, Prime Minister of Ukraine Volodymyr Groysman, the members of the Government and the Parliament of Ukraine have taken part in the ceremony of commemorating the victims of the World War II on the occasion of the 72nd anniversary of the Victory over Nazism.
The solemn procession headed by the President walked by the Alley of Military Glory to the Tomb of the Unknown Soldier. The statespersons laid flowers to the monument, an Ukrinform correspondent reports.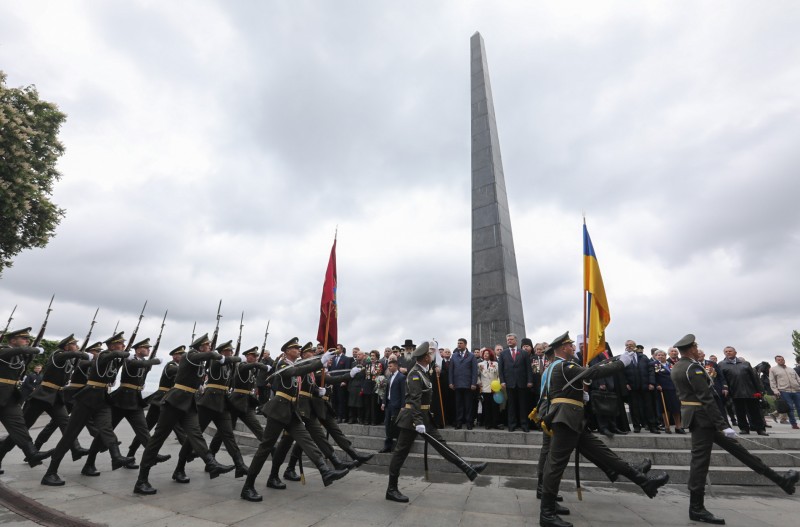 The attendees honored memory of the deceased in the World War II with a moment of silence. The military orchestra performed the National Anthem of Ukraine, the Honor Guard performed a six-volley salute. The ceremony was completed by a solemn march of the Honor Guard, the press service of the Head of State reports.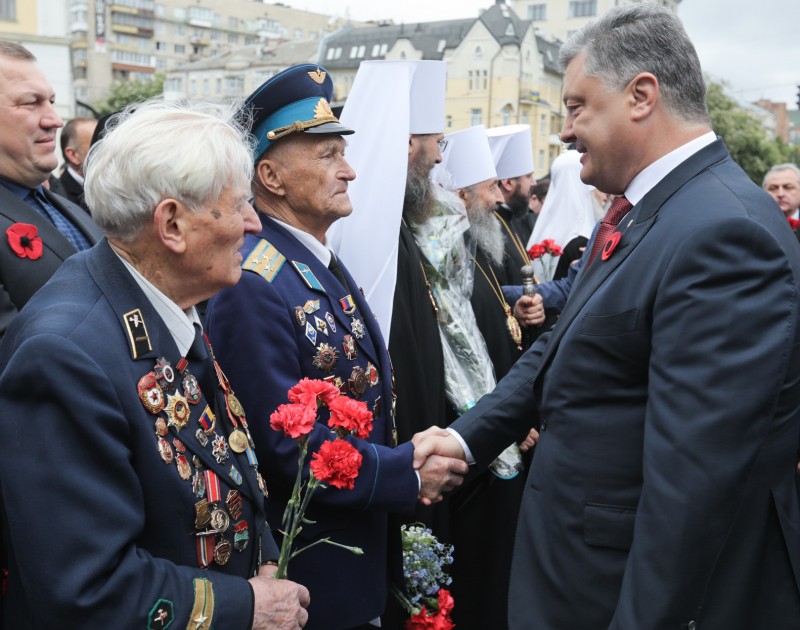 Upon completion of the event, the President had a conversation with people who came to honor memory of the fallen heroes and pay tribute to the veterans of the World War II and the ATO veterans.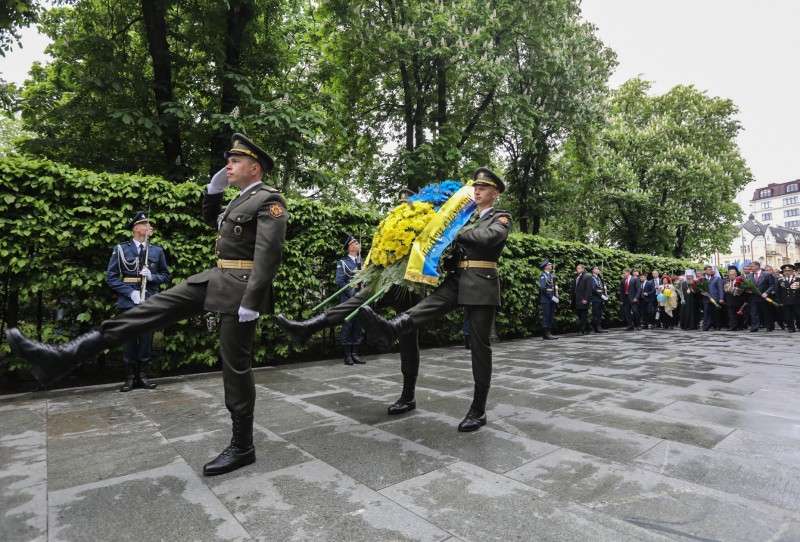 ol