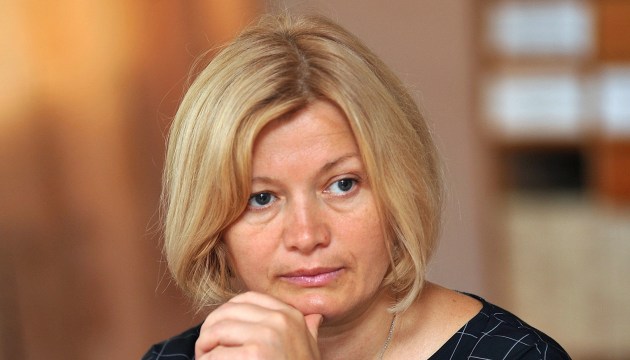 First Deputy Rada Speaker Gerashchenko: 127 Ukrainians held captive in occupied territories
First Deputy Ukrainian Parliament Speaker Iryna Gerashchenko met with Director-General for Foreign Policy Department of the Foreign Ministry of Portugal, Francisco Antonio Duarte Lopez.
"I thanked Portugal for its consistent support in providing us with a visa-free regime," Gerashchenko wrote on Facebook.
According to her, Francisco Lopez, in turn, spoke about Ukrainians, who now do a lot for the Portuguese economy.
"Nevertheless, the key topic of the meeting was the political and humanitarian situation in Donbas, the work of the Minsk groups. All of us are concerned about the growing violence against the OSCE mission in the occupied Donbas. We demand to conduct a thorough investigation into the OSCE patrol car blast," Gerashchenko said.
She also stressed that Ukraine rested full responsibility for the deaths and injuries of monitors upon Russian-backed militants.
"I also told my Portuguese colleague about our efforts to release the hostages in the occupied territories, whose total number is 127 people. I called for stepping up pressure on the Russian Federation in the matter of release of political prisoners and extending and strengthening sanctions until the Minsk Agreements and de-occupation of Crimea are fully implemented," Gerashchenko added.
ol