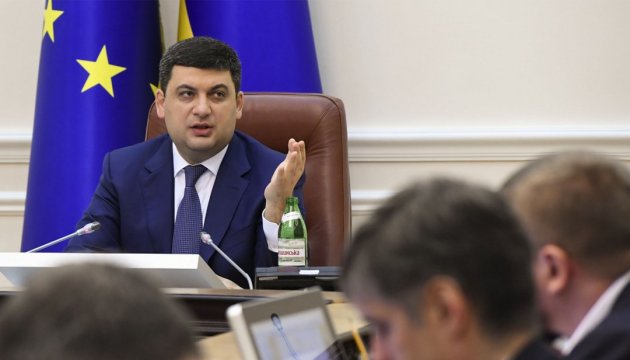 PM Groysman: Five major reforms set to promote economic growth
Prime Minister of Ukraine Volodymyr Groysman says that five key reforms that Government intends to launch this year will promote Ukraine's economic growth.
The prime minister stated this during a meeting with the students of the National University of Kyiv Mohyla Academy, the government's press service reports.
"Over the last three years we managed to stop political crisis. Thus, we stopped economic decline and approached economic growth. And today we have a chance to develop and reinvest national achievements into the most valuable thing we have - into human capital," Prime Minister Groysman said.
He also reminded that the main directions of government's work for the near future are pension reform, land relations reform, large-scale privatization, and the reforms in education and healthcare.
iy