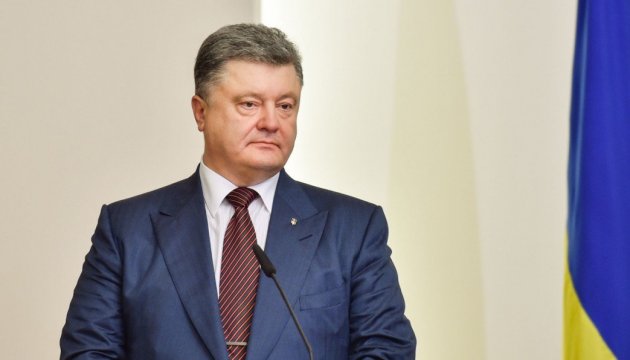 President to speak at conference in United Kingdom on April 19
President of Ukraine Petro Poroshenko will visit the United Kingdom on April 19 to take part in the conference "The Battle for Ukraine: Leadership and Solidarity" at Chatham House, the Royal Institute of International Affairs.
This has been reported on the website of the Institute.
"President Poroshenko will outline the challenges ahead and offer his views on what kind of leadership is needed, how to consolidate solidarity, restore peace, reinforce wider European security and sustain the transformation of Ukraine," the report said.
This event will be livestreamed. The livestream will be made available at 09:30 BST on April 19.
ish