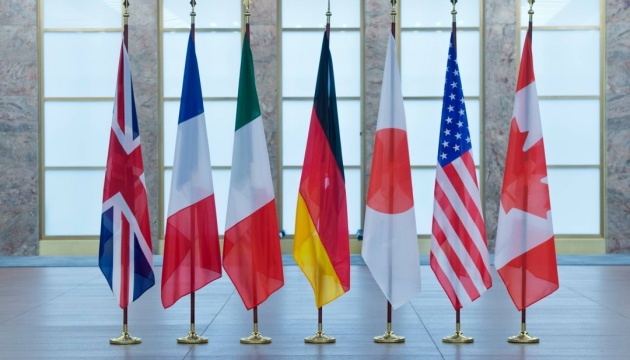 G7 on Ukrainian reforms: Much remains to be done
The G7 foreign ministers have positively assessed the results of the institutional and administrative reforms in Ukraine, though noting that much remains to be done.
This is stated in the joint communiqué of the G7 Foreign Ministers' Meeting.
"We maintain our commitment to assisting Ukraine in implementing its ambitious and yet necessary reform agenda. We commend Kyiv for the results so far attained in implementing institutional and administrative reforms but much remains to be done," the statement reads.
The G7 urged the Ukrainian government to target the most critical areas, in particular public administration and political reform, justice reform, decentralization, the fight against corruption and the promotion of civil freedom, particularly the freedom of expression.
"Efforts to tackle corruption should not be used against civil society, which is vital to Ukraine's reform path," the statement says.
The G7 foreign ministers confirmed their intention to provide support and assistance to accomplish the required reforms in the fiscal, judicial financial, energy, health, welfare and custom sectors as well as in corporate governance of state-owned enterprises.
ol