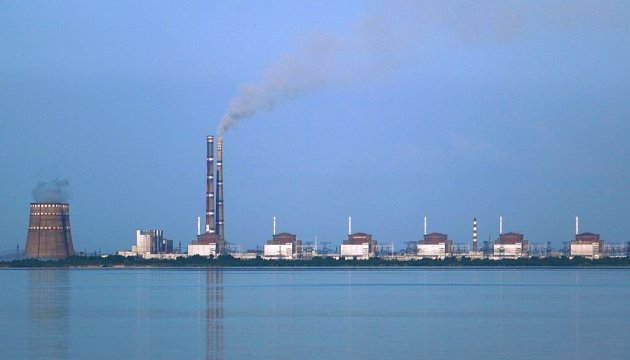 Russian Fake News Poses Threat to EU Business
Competition in free markets centres on issues of product quality, customer service and price. Not in Russia.
To protect markets and supply contracts, black PR is a standard weapon in the commercial tool kit used to disseminate false allegations about non-Russian competitors.
Looking specifically at the nuclear sector, Russia has significant market power, and is reluctant to surrender its monopoly markets in Ukraine, which have existed since the days of the former Soviet Union. Although sanctions have to date affected only a small number of Russian enterprises, nevertheless Russia continues to discredit in the state controlled press any enterprises that might threaten its monopoly on deliveries to the Ukrainian economy.
The Ukrainian nuclear industry has diversified its supply base in recent years in order to reduce its reliance on the monopoly of the Russian Federation for the supply of nuclear fuel, the disposal of spent nuclear fuel, the supply of components, modernisation work and project support.
Today, Ukraine is the only country in the world which uses an alternative supplier of nuclear fuel rods for Russian designed reactor assembly blocks, namely Westinghouse. Elsewhere, there is a complete monopoly for fuel rods for Russian reactors, controlled by the Russian company TVEL.
For this reason, Energoatom as the operator of all Nuclear Power Plants in Ukraine, and the company which initiated its own process of diversification of suppliers, is regularly on the receiving end of Russian black propaganda. In the Russian-controlled press, false news is distributed about Energoatom's US partners; "experts" are quoted to give siren warnings about the operating risks associated with the use of Westinghouse nuclear fuels. They voice technical doubts about any equipment or services that are not purchased from the Russian Federation.
They raise concerns about the construction of a centralised storage unit for spent nuclear fuel by the American technology company Holtec, and heap scorn on the reliability of the technology. Any European or Ukrainian competitor companies that compete with suppliers from the Russian Federation are subject to hostile propaganda.
A recent target of such an attack was the Ukrainian company "Impulse", which produces equipment for the automation of control processes for nuclear power plants and railways. The main reason for the black PR assault against "Impulse" is that the company is involved in designing and manufacturing the active zones of the Zaporizhya Nuclear Power Plant (NPP) reactors to receive nuclear fuel rods produced by Westinghouse. "Impulse" is actively participating in joint venture consortia with several European enterprises: the French company Areva, the Czech company Skoda and the Slovak enterpriseVUJE which between them have already won 7 tenders financed by EBRD and Euratom loans for the modernisation of Ukrainian nuclear power plants.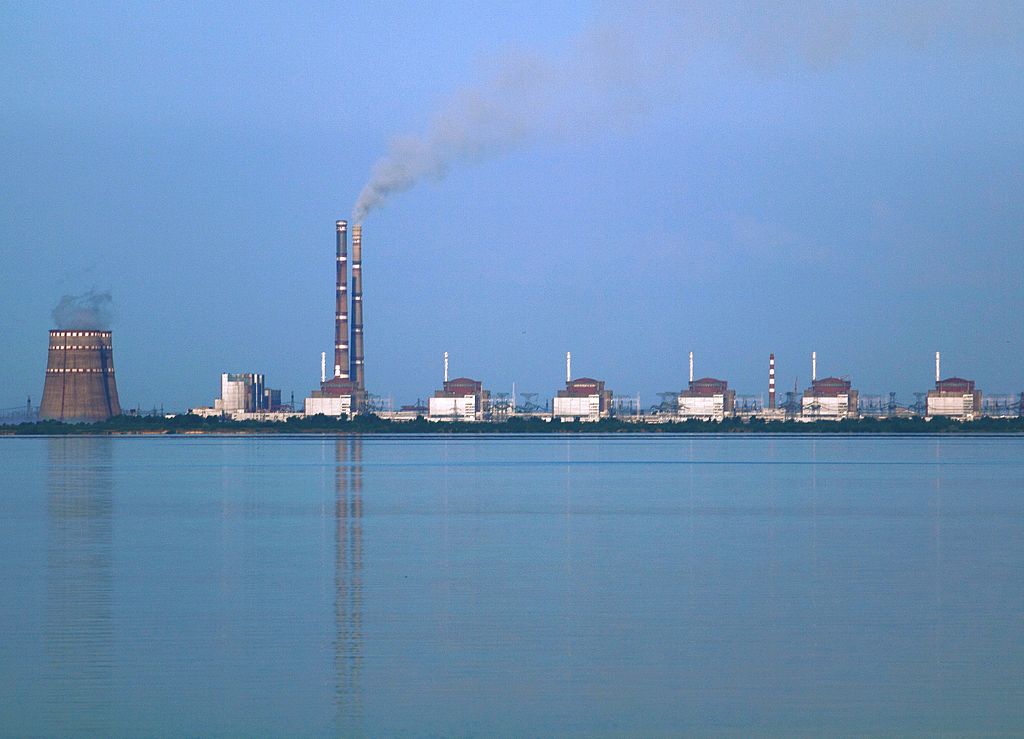 Zaporizhia Nuclear Power Station
Altogether, Energoatom is issuing more than 40 public tenders in 2017 with a total value of almost €500m under its new transparent procurement system, which aims to eliminate corruption in the award of supply contracts, thereby ensuring free and fair competition and a healthy diversification of suppliers. So it should come as no surprise that Russian state enterprises, faced with a potential threat to their historical monopoly control on supplies through anti-competitive practices, should be stepping up their commercial propaganda.
Another recent target of Russian black PR is the Ukrainian state enterprise Turboatom – one of the world's leading manufacturers of turbines, and a competitor of the Russian company Power Machines. Quoting an energy business insider as an authority, Russian controlled media has tried to discredit Turboatom accusing the company of using the wrong technologies when upgrading capacitors for Ukrainian nuclear power plants. But the clumsy PR efforts were easily spotted by Ukrainian journalists, who saw through them as clearly Russian fake news, as there was an obvious commercial motive to damage Turboatom as an effective competitor to Russian suppliers.
The same smear tactics have been used against the Ukrainian company Turboatomzadevstvovan which is involved as a joint venture partner with the American company Holtec in the construction of a centralised storage unit for spent nuclear fuel. This project has been championed by Energoatom in order to stop Ukraine's dependence on Russia for the services of storage, processing and disposal of spent nuclear fuel.
A number of Western companies that actively help Ukraine to reduce its dependence on Russia for energy supplies are also receiving similar PR attacks. For example, the Czech company Skoda is the only company, apart from Rosatom, that can help Ukraine to finish building two nuclear power units at the Khmelnitsky Nuclear Power Plant. This joint Czech-Polish-Ukrainian project, which is to provide Poland with clean electricity from the Khmelnitsky nuclear power plant, is called the "Energy Bridge Ukraine-EU."
Efforts are also being made to discredit the French company Areva, a competitor of Rosatom. In the Russian Federation, rumours about the postponement of the construction of the Olkiluoto 3 nuclear power plant and the intentions of Rosatom to buy a controlling stake in the company have been spread. Ukrainian observers noted that this propaganda was stepped up after the Ukrainian company Energoatom signed a contract with Areva for uranium enrichment. Previously, Ukrainian uranium was enriched at the facilities of the Russian company Rosatom.
Recently, such media attacks have become more frequent. According to sources in the Ukrainian government, this is due to the fact that in the near future Energoatom plans to announce its intention to install Westinghouse's fuel injection system for all the reactor blocks of Europe's largest nuclear power plant – Zaporizhya, which includes 6 reactor blocks with a capacity of 1 million kW each.
Managers of many other nuclear power plants of Russian design in Eastern Europe are watching with interest. They are also considering for themselves the possibility of switching to American fuel. The commercial stakes are high, and Russia's information war about the nuclear power sector, which has so far concentrated its black PR efforts in Ukraine, is now spreading to the EU.
Coupled with the Kremlin's already formidable nuclear diplomacy, these activities threaten to entrench Russia's market power in the nuclear sector in Europe. Corporate communications directors for the EU's major energy companies need to prepare defensive positions in anticipation of potential smear campaigns in an energy sector information war.
James Wilson, Founding Director of the EU Ukraine Business Council
https://brussels-express.eu/author/jwilson/