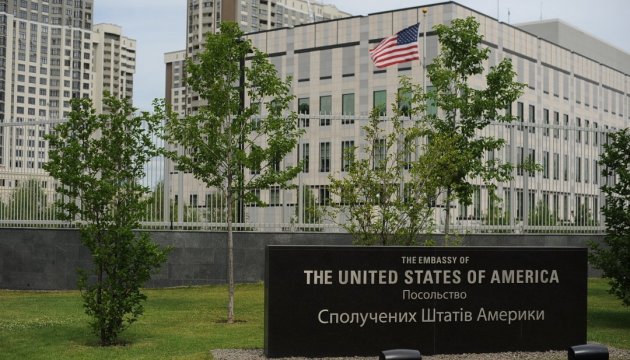 U.S. Embassy: Important to appoint independent professional as new NBU governor
The U.S. Embassy in Ukraine expressed its gratitude to Valeria Gontareva for her work at the post of the governor of the National Bank of Ukraine and emphasized the importance of appointing an independent professional who would continue reforms at the NBU.
The U.S. Embassy in Ukraine posted this on Twitter.
"Thank you NBU governor Valeria Gontareva. Your integrity, vision, and sheer force of will have transformed Ukraine's banking sector," the statement reads.
The Embassy also noted that it is now important to appoint an independent professional to carry forward the reform agenda.
As reported, NBU governor Valeria Gontareva has announced today that she filed a letter of resignation.
ol