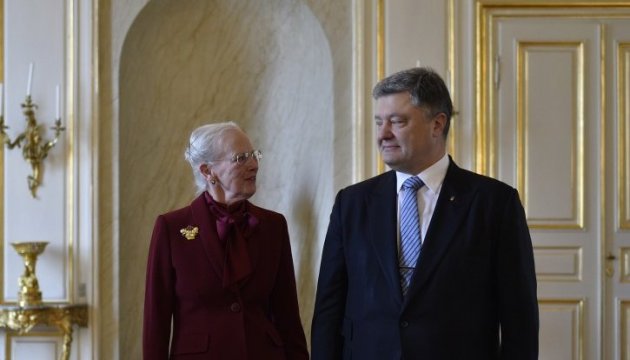 Queen Margrethe II: Ukraine can rely on Denmark's support
Queen Margrethe II of Denmark has assured President Petro Poroshenko that Ukraine can confidently rely on further solidarity and support of her state.
This is reported by the President's press service.
"In the course of the audience of President of Ukraine Petro Poroshenko with Queen Margarethe II of Denmark, the Head of State expressed gratitude to Her Majesty for the comprehensive support for Ukraine by the Kingdom of Denmark," the statement reads.
The parties noted a high level of political dialogue and friendly relations between the two countries.
President Poroshenko expressed hope that Denmark would further take part in the implementation of the humanitarian projects to support the internally displaced persons in Ukraine who became the victims of Russian aggression.
ol