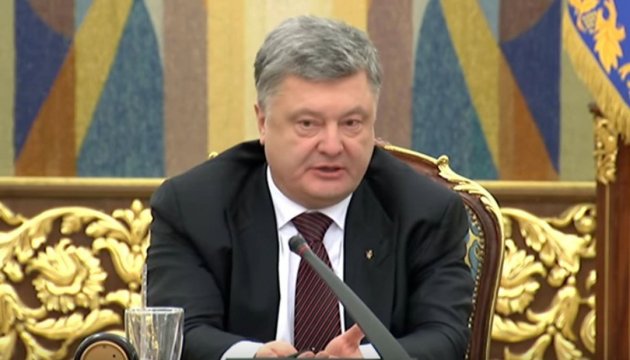 President Poroshenko files e-declaration of income for 2016
Ukrainian President Petro Poroshenko has submitted an electronic declaration of income for 2016. The document appeared on the website of the National Agency on Prevention of Corruption two hours before the deadline on March 31.
The President keeps UAH 80,780, USD 25.921 million, EUR 9,885 and GDP 393 in IIB bank accounts. In addition, the Ukrainian president also declared $1.064 in an account at Rothschild Trust Schweiz AG, Zurich, Switzerland.
In 2016, Petro Poroshenko earned UAH 366,342, or about $13,600, as an annual salary (an average of UAH 30,500, or $1,130, per month). Maryna Poroshenko's salary for the year 2016 was UAH 75,000 (UAH 6,250 per month on the average).
ol