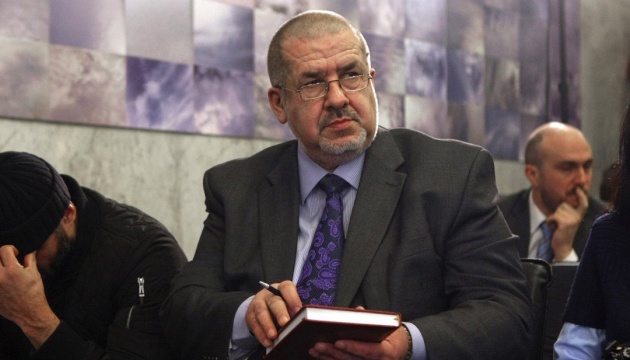 Refat Chubarov: Special group on the status of Crimea not yet formed
The Mejlis of the Crimean Tatar people and MPs have developed proposals for the Constitutional Commission regarding the status of the Autonomous Republic of Crimea, but no further work is being carried out.
Refat Chubarov, an MP from the Petro Poroshenko Bloc and Chairman of the Mejlis of the Crimean Tatar people told Ukrinform.
"Yes, we have such proposals, but it [the Constitutional Commission] doesn't assemble, there is no working group," he said.
As reported, Chubarov in June 2016 announced about an agreement to form a working group within the Constitutional Commission so that to develop amendments on defining the right of the Crimean Tatar people to self-determination. In February, the chairman of the Mejlis at a parliamentary sitting called on President Petro Poroshenko to accelerate the creation of this working group.
iy